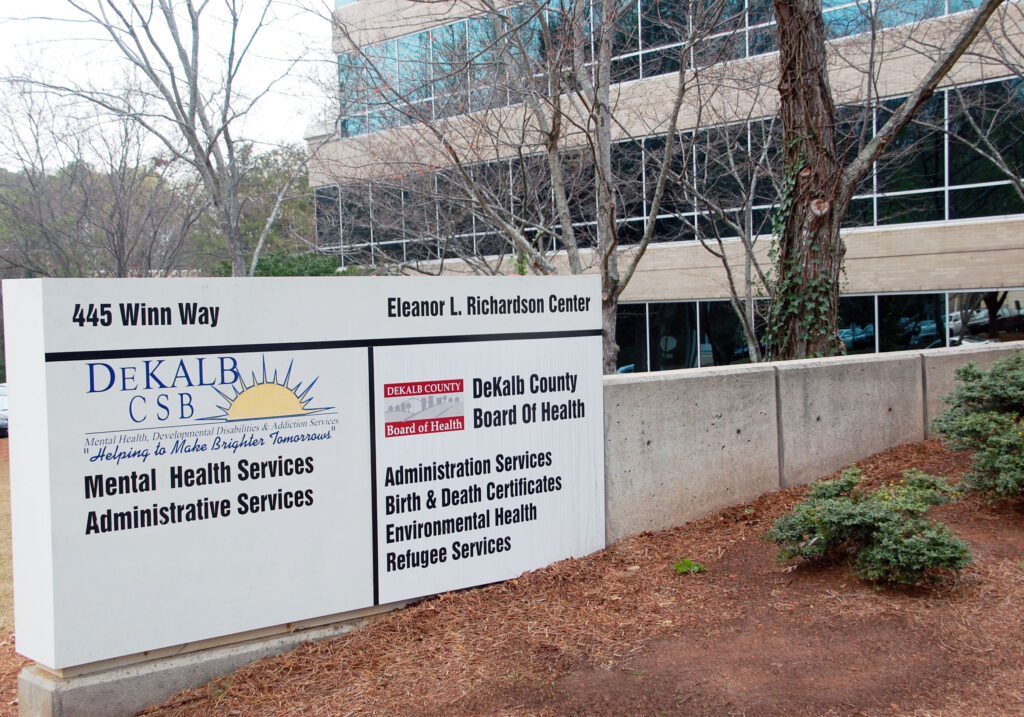 The DeKalb County Board of Health's Office of Communications and Media Relations (CMR) is your first point of contact for interviews and all stories on public health issues in DeKalb County, GA. While we strive to be as transparent as possible, there may be occasions where we may be unable to provide comment for a story until the Georgia Department of Public Health (DPH) confirms a new policy, process, or procedure. This may also be the case for certain health topics.
During breaking news or crisis events, we will work to provide information and access to photos/video in a timely manner. However, protecting patient privacy, ensuring safe operations and showing sensitivity to all our of patients is our first priority.
We will use dekalbhealth.net and our social media properties (Facebook, Instagram, Twitter, and YouTube) to provide updates.
Our first duty is to patient care, safety and privacy. We are bound by federal HIPAA laws that limit the amount of Protected Health Information (PHI) we may release without specific authorization.
DeKalb County Board of Health regional health centers, Tucker WIC, and parking lots are public property, but are subject to our rules of access.
Contacting Us
For all DeKalb County Board of Health media inquiries, call (404) 294-3700. Identify yourself as a media representative and ask to be transferred to the Office of Communications and Media Relations (CMR). Our business hours are 8:15 a.m. until 5:00 p.m., Monday through Friday, except for holidays recognized by the State of Georgia.
Upon reaching a CMR team member, identify yourself and media outlet. If you reach voicemail, we are on another call or away from our desk, so in addition to your name and media outlet, please provide the nature of your inquiry, contact information, and deadline.
Once we are engaged with you, we'll keep in touch via email, text or calls.
Rules of Access for Media Coverage at DeKalb County Board of Health Facilities
Please contact CMR, even if you're just going live from one of our facility parking lots or obtaining B-Roll that doesn't require sound from a subject matter expert. We will inform security and the respective regional health center nursing coordinator. This will help you avoid any unexpected visits from our security officers. If your plans fall before or after business hours, please notify CMR in advance.
Under Georgia law, recording patients through audio or visual means in county board of health facilities without their consent is prohibited.
This includes:
"Any person, through the use of any device, without the consent of all patients observed, to knowingly photograph, or record the activities of patients which occur in a facility that is operated by a county board of health created pursuant to Code Section 31-3-1." O.C.G.A. §16-11-62
This is a felony offense under O.C.G.A. §16-11-69.
Recording is allowed in public spaces of health departments, if patients are not present.
If patients are present and provide express consent, they may be recorded in these public spaces. Otherwise, we ask that you position crop all shots to avoid other patients and visitors not involved in your story.
Recording staff in public spaces is allowed.
Public spaces include, but are not limited to lobbies, waiting rooms, and hallways that do not require staff escort to access (e.g., to a public restroom or drinking fountain).
Escorts are required inside all of our facilities. Please contact CMR to arrange escort and please allow us time to work out logistics.
Patient consent forms are required. We must obtain a signed patient consent form prior to media interviews.
Patient care and safety come first.
Access to patients may be denied for clinical and/or safety reasons.
Our clinical personnel may be called away before or during an interview.
Interviews, photography and videotaping will cease upon request of the patient, a family member, nurse, physician, or authorized DeKalb County Board of Health representative.
updated July 2022