WHAT: This class is designed to teach DeKalb County parents, grandparents and caregivers how to properly install a child safety seat, including booster seats.  Participants learn about the current Georgia Child Passenger Safety Law, choosing the right car seat for your children, motor vehicle safety information and much more.  Cost of the class is $15 for parents who are receiving WIC, Medicaid or PeachCare for Kids. Please bring your assistance card at the time of the class. YOU MUST BE A RESIDENT OF DEKALB COUNTY TO PARTICIPATE.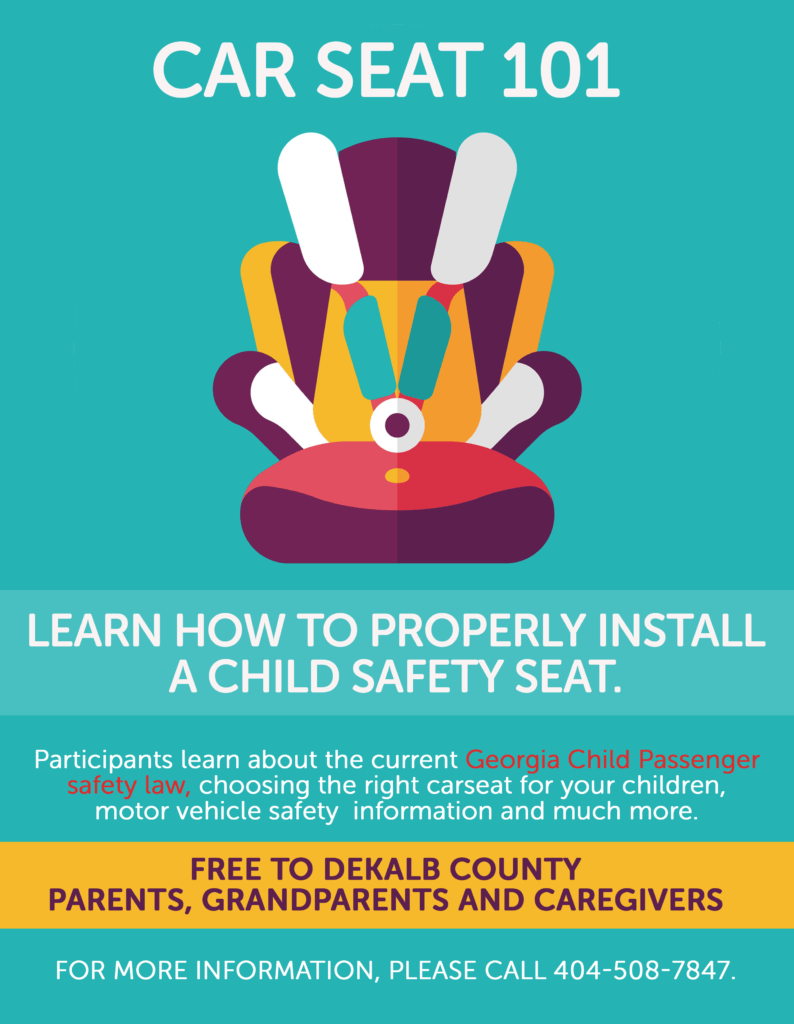 At the conclusion of the class, participants will install their car seat and if desired can have the seat checked by a certified Child Passenger Safety Technician.
WHERE: DeKalb County Board of Health, Richardson Health Center
445 Winn Way, Decatur GA 30030.
CONTACT: SAFE KIDS of DeKalb Child Safety Seat Information Line at 404-294-3261 to register for the car seat class. For questions about the car seat program contact SAFE KIDS of DeKalb at the DeKalb County of Board of Health, 404-294-3700.
PRE-REGISTRATION IS REQUIRED By Calling 404-294-3261. Payment is required at the time of the class in the form of cash or money order (payable to SAFE KIDS of DeKalb). Sorry, no personal checks.  Only one car seat per family.  Please plan to arrive at least 15 minutes before the start of the class to complete registration materials. Anyone arriving 15 minutes after the class has started late will be rescheduled for an upcoming class.