DEKALB COUNTY BOARD OF HEALTH MEMBERS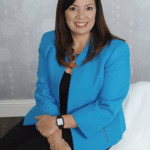 Sonia Alvarez-Robinson, Ph.D.
Chair

Dr. Alvarez-Robinson is the Executive Director of Strategic Consulting at the Georgia Institute of Technology and previously served as the Director of Strategic Resource Development with the Georgia Department of Public Health. She has over twenty-five years of experience as an executive career coach specializing in issues of diversity and inclusion in the workplace. Dr. Alvarez-Robinson also works as a mentor for individuals dealing with issues of grief/loss, sickle-cell, and life transitions; often traveling as a global humanitarian delegate with the International Leadership Institute.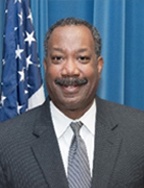 Stephen Bradshaw
Vice-Chair
Mr. Bradshaw was born in Charlotte, NC into a military family as his father spent a career in the US Navy. He was also born into a religious family as both of his grandfathers were pastors. Upon his father's retirement from military service, the family moved to Savannah, GA where Steve spent his formative years. Upon graduating from Armstrong State College with a BA in 1986 Steve entered the US Army as a Second Lieutenant and was formally trained as a tank commander. Over a seven-year military career Steve served in various line and staff positions of increased responsibility including service in the Middle East during the First Persian Gulf War. He left the Army at the rank of Captain in 1993 to pursue opportunities in the private sector.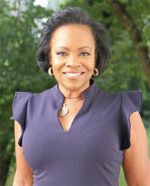 Beverly Burks, M.B.A.
Parliamentarian

Beverly Burks was sworn in as the mayor of Clarkston, Georgia on November 30, 2020. Clarkston has residents from over 50 countries and is known as the Ellis Island of the South. A native Georgian, she has lived in Clarkston for 22 years and is a graduate of Alabama State University, where she received her B.S. Degree in Computer Information Systems. For more than 17 years, she has worked for several fortune 100 companies as a business consultant and technical manager. She currently works as the Director of Community Engagement at the Fulton-DeKalb Hospital Authority and is responsible for partnerships, grant management, and programs. Mayor Burks works tirelessly to develop affordable housing solutions; support our businesses and residents; create transformational policing (community-centric); protect our environment; leverage partnerships, and reduce health disparities. She is the mother of one daughter, Kimberly.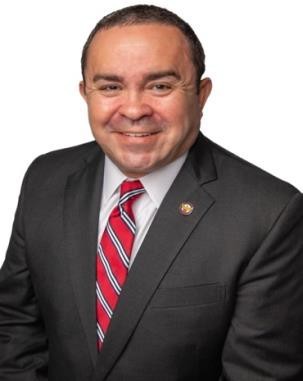 Felipe den Brok
Mr. den Brok serves as the Executive Director of the Mayor's Office of Emergency Preparedness (MOEP) for the City of Atlanta. MOEP plays a pivotal role in facilitating cross-organizational coordination for preparedness and response planning, as well as supporting collaborative responses to emergencies and large planned events. In his leadership capacity, den Brok also heads the FWC26 Coordination Team and oversees initiatives related to critical infrastructure security and the city's Emergency Management.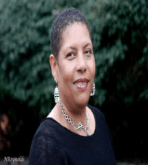 Delphyne Lomax-Taylor
Mrs. Lomax Taylor is the Chair and principal with V and L Research and Consulting, a market research firm with expertise in specialty marketing. She has been in the market research industry for over twenty-five years. Delphyne has received a WXIA 11 Who Care Community Service Award for her service to the Center of Black Women's Wellness. As a breast cancer survivor, she works to educate and advocate the importance of mammograms through Susan G. Komen Atlanta.
Denise Revels
Bio Coming Soon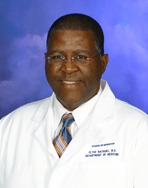 Clyde Watkins, Jr., M.D., FACP
Dr. Watkins is a graduate of Morehouse College and later received his M.D. degree from Meharry Medical College. Dr. Watkins completed his internal medicine training at the Emory University School of Medicine. In 2000, he was named Medical Director of the Emory General Medical Clinics at Grady Memorial Hospital. Dr. Watkins is board certified in internal medicine and a fellow of the American College of Physician. He is a Clinical Assistant Professor of Medicine at Emory University and member of the Medical Association of Georgia and American College of Physicians. He is a member of Open Hand and the DeKalb County Chapter of 100 Black Men of America.
DEKALB COUNTY BOARD OF HEALTH BOARD MEETINGS
DeKalb County Board of Health board meetings are held on the 4th Thursday of alternate months, except for November when the Board meets on the 3rd Thursday to avoid the holidays. All meetings are held in the Bohan Auditorium of the Richardson Health Center, 445 Winn Way, Decatur, GA or virtually via Zoom. The meetings begin at 3:00 p.m. unless otherwise announced.
2023 Board Meeting Dates
January 26
March 23
May 25
September 28
November 16
2022 Board Meeting Dates
January 27
March 24
May 26
September 22
November 17
2021 Board Meeting Dates
January 28, 2021
April 1, 2021 – Cancelled
May 27, 2021
September 23, 2021
November 18, 2021
2020 Board Meeting Dates
March 28, 2020
May 28, 2020
September 2, 2020
November 19, 2020
2019 Board Meeting Dates
January 24, 2019
March 28, 2019
May 23, 2019
September 26, 2019 – No Meeting
November 21, 2019
2018 Board Meeting Dates
January 25, 2018
March 22, 2018
May 24, 2018
August 8, 2018 (Special Called Board Meeting)
September 27, 2018
November 5, 2018