Our AmeriCorps 2022-23 Program Year
In our first year, the Dekalb County Board of Health and AmeriCorps had quite an impact on the community and provided valuable leadership and public health experience to our five volunteers. For 2023-24 we have greatly expanded the program and are seeking 30 volunteers. We are seeking college graduates with have an interest in public health careers. AmeriCorps is the federal agency for national service and volunteerism. AmeriCorps provides opportunities for Americans of all backgrounds to serve their country, address the nation's most pressing challenges, and improve lives and communities. If you are interested in changing lives, including your own, send us your resume by applying for a position here.

---
Some Thoughts from Our Graduates
We at the Dekalb County Board of Health think the AmeriCorps Public Health Initiative is the perfect opportunity for aspiring public health professionals. But you don't have to take our word for it. Learn more about the program from previous interns who gave it a try.
Why did you apply for the AmeriCorps Public Health Initiative?
"I had just graduated from undergrad and it was really hard to find a job out of that. I was looking for about six months until I found this position and thought it was a perfect segue into my career."
"It was right up my alley of what I wanted to strengthen my skills in. I thought it was a long shot because I didn't have a lot of work experience, but I took a chance and luckily it worked out."
"I had just graduated with a Bachelor's Degree in Public Health. I had a lot of book knowledge that I was eager to apply to real life. I just wanted to gain experience. It has provided a lot of experience of the good and the bad in public health. Even in the bad, you grow a lot. "What are we doing wrong and how can this be adjusted?" And then to be a part of the adjustment, super cool."
Which program were you a part of and what did you do?
"I am on the Chronic Disease Prevention team as part of the Health and Assessment program… Half of my work is being out in the community, providing health screenings, education, and referrals if need be. The other half of my job is, when there's a request from the community or an organization, I receive that request and I have to be the liaison between the community and the Board Of Health. Every week will look different."
"I came in as the data analyst on the Maternal Child Health program. I was helping convert the database we use on my time to a new database. I've also done other things that aren't related to data analysis... I got to learn a lot more about Maternal Child Health than I thought I would. It was nice to see the people I got to help throughout the program."
"I'm involved in the Tuberculosis Outreach Team [as part of the Infectious Diseases and Refugee Health program]. I'm a case manager. I manage clients who have active or latent tuberculosis, and I assist them through their treatment."
How did the AmeriCorps Public Health Initiative impact you?
"The program has increased my understanding about how prepared I need to be [to achieve my goals]. I think I am better prepared to do what I want to do in the future."
"I'm almost 40 years old. I was a stay-at-home wife and homeschooling mom for almost 15 years. AmeriCorps allowed me to have the same opportunity as someone who is 21 and has just graduated. I appreciate that so much. It has opened many doors because I'm a hard worker. I have options leaving AmeriCorps. Verses starting off with a [blank] resume. It provided a lot of opportunities that would have been a lot harder to get outside of this."
"I was able to build with Americorps. The people I work with, they're interested to learn and help. You get like-minded people to speak with and learn from."
"AmeriCorps brought me close to the career I wanted. What I wanted to do was just in the next room over and I could learn from the people doing what I wanted to do."
"While completing my internship, I interviewed and received a position from the Board of Health."
What advice would you give to someone applying for the AmeriCorps Public Health Initiative?
"Be open-minded. What it says on paper might not be all of what you're doing. If you're open to doing a lot of different things then this may be for you."
"If there's a need, you do more. And that more is extremely beneficial."
"Be dedicated. Want to learn. Have Goals."
"You have to do the job. After that, it's up to you. It's up to you to take the next step, if that's what you want to do."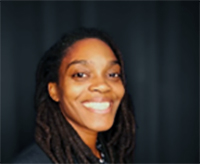 Angela Wilson, BSPH, Community Outreach Specialist,
Health Promotion and Assessment /Chronic Disease Prevention
Participated in more than 60 Community Health Outreach events.
Conducted approximately 400 blood pressure screenings and health education.
Completed 30 training and professional development opportunities.
Served as the liaison to numerous partnerships between the DeKalb County Board of Health (HAP) and community organizations.
---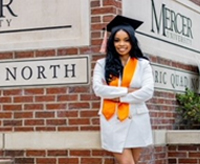 Amari Smith, Data Analyst, M.O.R.E Initiative,
Mom's Offering Resources and Education
Co-Creator of MORE Curriculum and training guide.
Built Statistical Model for client intake, contact engagement, and home visits.
Was instrumental in the planning and execution of the first MORE baby shower of 2023.
Managed, rebuilt the MORE database.
Created training materials for the team enabling them to better understand the importance of data collection.
---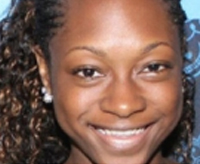 Muriel Grant, HHC, B.S., Communicable Disease Specialist,
Department of Infectious Diseases and Refugee Health
Provided a client-centered approach and empowered clients to adhere to medical appointments.
Effectively established working internal/external relationships to expand community outreach.
Overhauled and updated internal electronic medical record data warehouse.
Developed PrEP Clinic's SOP and client referral system.
Increased the PrEP clinic's overall client retention rate by 80 percent.
---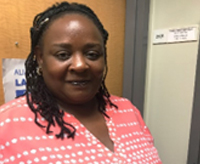 Sicily Stephens, Communicable Disease Specialist,
Infectious Diseases/ Refugee Health

TB Update and Skin Test Certification.
TB 101 Healthcare Workers.
CDC Public Health Training.
CPR Certification.
Community Outreach with HAP.
AmeriCorps/CDC Partnership Certification.
Provided great collaboration with partner health organizations.
---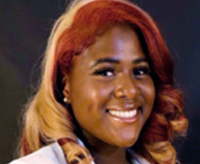 Gem Richardson, Public Health Technician
TB Case Management Certification.
CDC Tuberculosis 101 Healthcare Workers Certification.
Public Health 101 Certificate.
TB Skin Test Certification.
Cyber Security Certification.
Offers Great Customer Service.
CPR Certification.
AmeriCorps/CDC Partnership Certification.
Organized two special events: Annual World TB Day and Refugee Day events.